Introduction
By now you already have a more specific understanding of your online course. In this third development phase, there are many fundamental steps: Storyboarding and media production. In the second phase of the ADDIE model we already mentioned the storyboard as your structure or scaffolding if you like. Storyboarding involves adapting the learning content to the needs of the learners. The content is prepared in a suitable way to produce the e-learning. Therefore creating a storyboard is part of the detailed conception and relevant for the media production, such as audios and/or videos, as well as the integration of the media with the help of an authoring tool. Visit our toolkit to find inspiration and online tools to create your classroom materials.
Why online teaching requires a new view on classrooms
For many teachers, online teaching is a new field. So what do we tend to do when we are in unknown territory? In unfamiliar situations, people initially fall back on trusted strategies. Many teachers used to teach in accordance to their own "learning/teaching socialisation". They employed similar strategies as they did when they were teaching in conventional classrooms. In traditional seminar rooms, several familiar tools exist, such as blackboards, tables and chairs. There is also an existing internalised set of classroom histories of teachers and students. Both parties are experienced in and familiar with the dynamics of this arrangement. Online classes are often attended by students with certain expectations shaped by previous experiences. And even if students have to be reminded of what is now required of them differently, uncertain situations often arise for teachers and students alike. In online classrooms, previously unknown variables come into play. It's like trying to drive a car in a foreign country. You know how to drive, but it's hard to get used to driving on the "wrong" side of the road.
Teaching in virtual spaces depends on a wide variety of conditions and contexts, because virtual spaces, just like physical spaces, need to be maintained in terms of their technical and social parameters. Although courses are often designed as a self-study alternative, in terms of online teaching being effective, interactivity with a trainer/moderator/facilitator is key. The online classroom - whether synchronous or asynchronous - shows little or no resemblance to traditional classrooms. In an asynchronous format, for example in a forum, there is no physical location so the learner chooses where and when for instance to edit and read documents. In the same way, the dynamic between teachers and students is challenging, because online we can see each other "or not" when participants turn their cameras off. Techniques for overcoming the black void of faceless online meetings can be discovered in this article.
How to write a storyboard for your online course
With a storyboard document, you define the elements of your online course. Depending on the type of your course, your storyboard will be adapted correspondingly. In case audio annotations (voiceovers) are planned, the audio script becomes part of the storyboard. If many animations are planned, the storyboard should be structured accordingly to show the individual steps of the animations.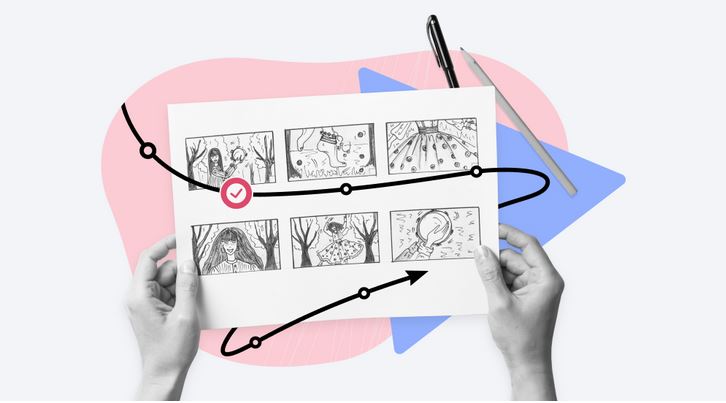 To know more about storyboarding in e-learning read eLearning Storyboarding: How to Get Started and How to Map Out an Online Course with a free storyboard template. These articles include aspects about data protection and copyright in your planning, e.g., image rights, film streaming. In the section copyright you will get further links and information. Your online course cannot exist in isolation, where are you going to put your course? The following section gives you tips for choosing the right online platform for your course.. So read in the next paragraph tips for choosing an online platform.
How to choose an online platform
An online class can be integrated into a virtual environment like this future.film.education-toolkit. After all, your content must be filed and stored somewhere - even if you have elements of your course delivered in a synchronous format, for instance on zoom or another virtual conference tool. Conversation platforms or internet-based learning environments (ILUs) support your collaboration with your students. For film teachers specifically, it will probably be important, to share image, sound and video sequences which should be integrated into an online learning environment for easy access.

Interaction can be one-to-one (teacher-student), one-to-many (teacher-students) or many-to-many (teachers-students-students). The communication can be one-way e.g., it primarily presents content (video, print materials) without the opportunity to interact, in which case it is highly advisable to incorporate a means of communicating in different directions through mutual feedback, e.g., chats, meetings or webinars. Two-way media is particularly important for delivering online courses, as they enable a communicative and social learning process.
Which platform could be suitable for which purpose?
Your decision for a particular learning platform depends on:
Your training goals
The number of students
The financial budget
And your teaching methods
How platforms are structured
Internet-based platforms show the following levels:
Administration level: participants, teachers, courses and appointments are administered.
Tools for creating learning materials, tasks and exercises: Ability for teachers to create and manage their own interactive materials.
Information and presentation tools: The heart of online courses - this is where real life takes place. Information tools are used to disseminate information about the course (course management), e.g., a timetable, description of learning objectives or your welcome page with announcements. Presentation tools are used to make course materials available, e.g., via a "download area". A wide variety of media can be integrated here, from simple texts with illustrations or further links to the internet, to sound and video sequences, to entire web-based training courses with interactive exercises, simulations and self-tests.
Communication tools: These tools (see: section Tools) enable partipants to interact with each other during the learning process. Tools allow either asynchronous (email, forums, text content) or synchronous communication (telephone, audio/video conference, chat). The interaction can take place between you and your students individually, e.g., in interactive exercises that have to be done alone (internal interaction), or in between the students themselves or between your students and you (external interaction).

Assessment tools: Options for taking, marking and administering exams. You can compile questions or tasks for self-tests or graded exams yourself with an exam manager. In the section Tools you will get further links and information.
Tony Bates, a widely recognised expert in instructional technology, has developed a model with seven criteria to help you to choose your platform.
The criteria are summarised with the acronym SELECTION:
S tudents
E ase of use
C ost
T eaching functions, including pedagogical affordances of media
I nteraction
O rganizational issues
N etworking and Novelty
S peed and security
Tony Bates discusses each of these criterias in the following article Choosing a model for media selection.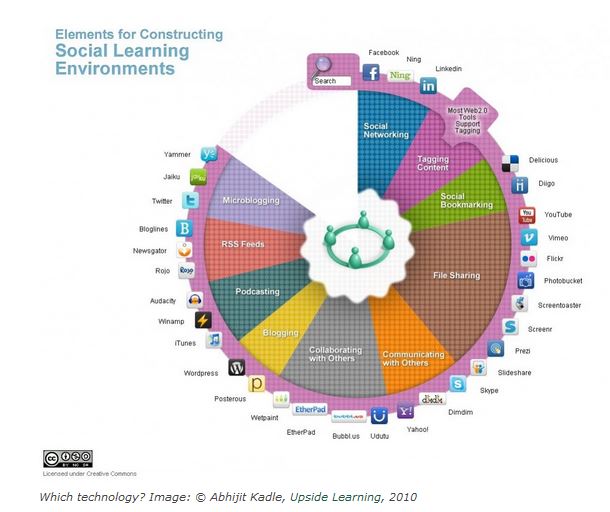 Be aware of these elements to consider when choosing an online platform that fits for you:
Easy to use
Content interaction
Security
Virtual interaction
Analytics and the ability to evaluate students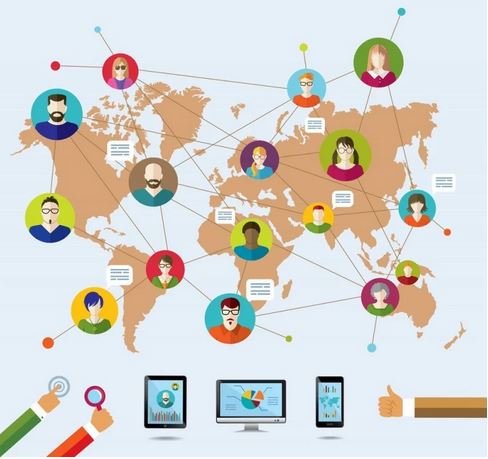 If you want to discover more about this topic, we suggest that you read
Choosing An Online Learning Platform: Which Makes Sense
and
6 Things to Consider When Choosing an Online Platform That's Right for You
.
https://view.genial.ly/5daeb18355c1950f7669d849/horizontal-infographic-review-oscar-wilde
To create materials for your online lessons please visit out toolkit
Inspiring Tools for Classroom Materials
. We find genial.ly very easy to use. Here is an example of how you just capture all the content in one photo in your virtual classroom. This example is from genial.ly user
Aili
.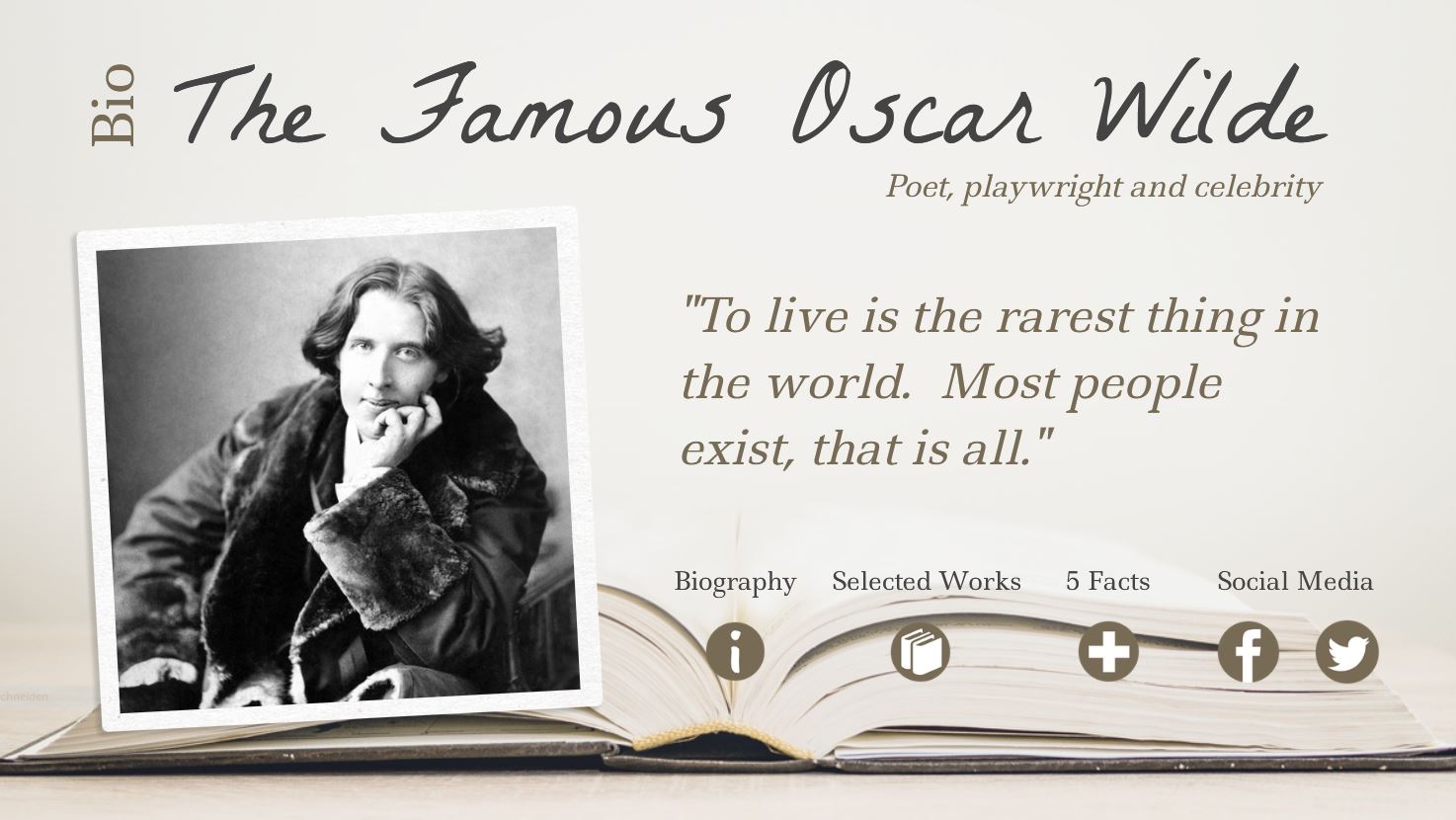 How we learn film teaching from other industries
Film education is is not as easy to teach online as for example language courses. We explored sectors such as the industrial heavy equipment training to see how they teach people to use heavy machines online. This might be particularly interesting for those who have to do with cameras and technology.
If you are interested, read three best practices from the craft industry shifting from offline to online. We enjoyed this video about the usage of heavy machines. The following video Excavator Training & Operation (Beginner) 2020 | Heavy Equipment Operator Training shows an example of how to explain using heavy machines in an online lesson. It's of interest for teachers who need to see a different perspective.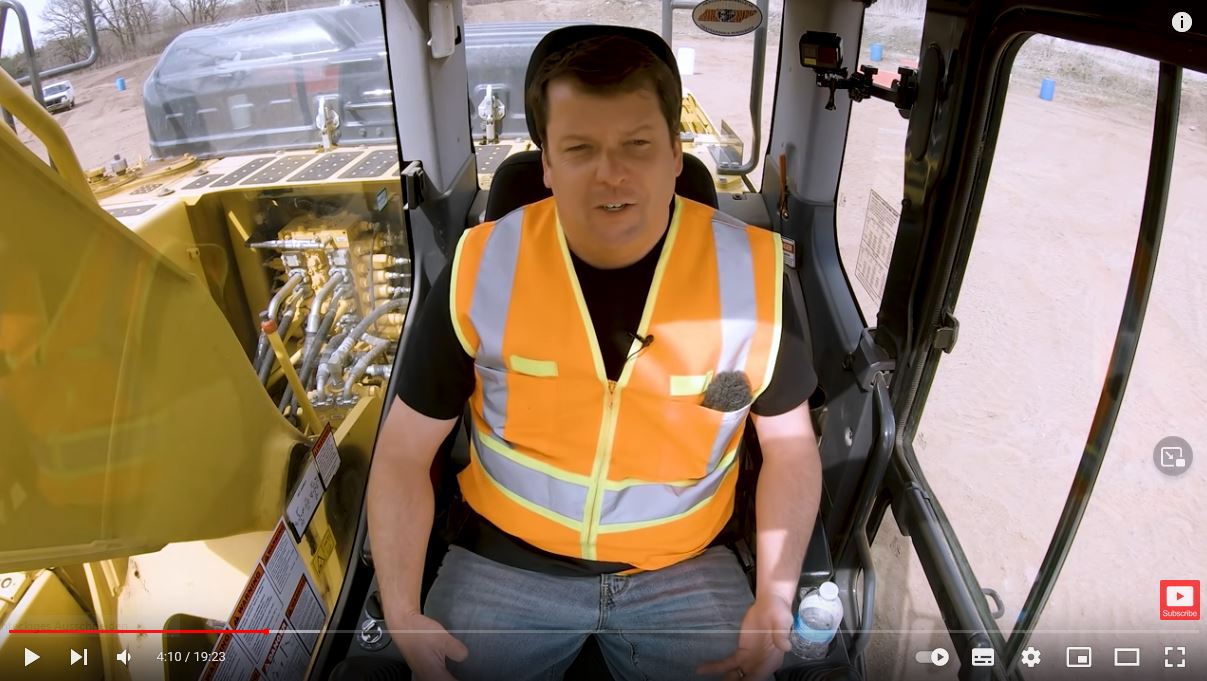 On the website Going It on Your Own with Online Teaching you will find a short overview by American artist and educator Lyric Kinard about how to prepare your online classes. We think this article provides new online teachers with a great introduction specifically for this sector.
If you want to learn more about teaching craft skills, you may want to read Our guide to creating great online and distance learning craft workshops. We recommend the guide for teachers who are looking for fresh ideas.

You are making great progress. Then we can crack on with the next step: PHASE 4 - IMPLEMENTATION.